The Datery Diaries - EP5 SE1 - NEW KITCHEN + NEW HAMPER!
We're super sorry for such a long break since the last episode of The Datery Diaries. 
We have been stacked with our move to our new kitchen. The last 14 days has seen us move every little piece of the old kitchen into our new, bigger and shinier home!
Aaaand, we are back to business as usual 😎
But today's email is a little different. I'd like get your feedback on something...
NEW KITCHEN = NEW HAMPER!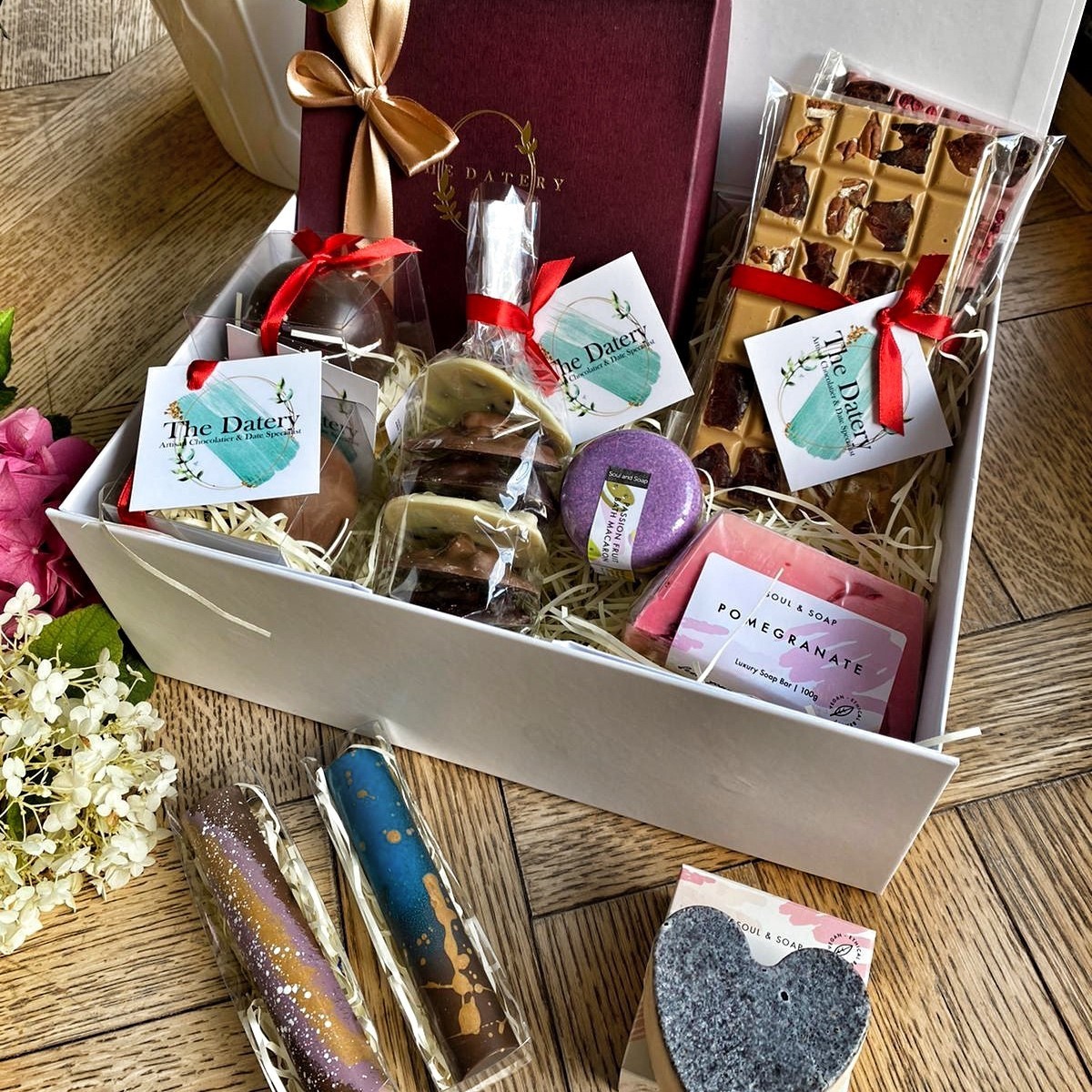 Sshhhh, it hasn't actually been launched yet! It's due for public launch on Monday but I wanted to get your opinion on it before we go live 🙂 
We spent quite a considerable amount of time designing our newest hamper as we wanted to create the perfect blend of treats with the ideal gift. 
So we teamed up with our friends at Soul & Soap - they make the best bath bombs and massage oils EVER! - and voilà! We have our latest Hamper ready for launch
There's a reason behind each product. From chocolate dates, salted caramel bars, Date & Nut bars, coffee bombs to the hand selected range of bath bombs, soaps and massage oil bars - think of it as the ultimate night off 🥰
As always, you have access to a private order link before the public launch date, 
which is next week 📢! 
We expect them to sell our pretty quickly, but don't worry, you're first in line 
(BTW you can share the below link too)
LET US KNOW WHAT YOU THINK!
We're moving into a new phase of business and we can't wait to share our journey with you as we continue to grow. Thank you for your continued support! It means the world to us
 If you want to get in touch with feedback, talk chocolate or just catch up,
just drop me a line
With love,
Aisha xx
Co Founder & Head Chocolatier